Kod razlikovanja nominativa i akuzativa u nemačkom jeziku veći je problem naučiti kog je roda imenica  nego naučiti formu dva osnovna padeža koja se stalno vrte: nominativ i akuzativ. Kako sam o rodu imenica već pisala, polazim od toga da to znate i da se pitate koja je to razlika između nominativa i akuzativa.
Minimalna.
Kada uporedite oba padeža, ko to uvek komplikuje?
Pa da, muški rod. Žao mi je muški, ali evo i gramatika je to dokazala.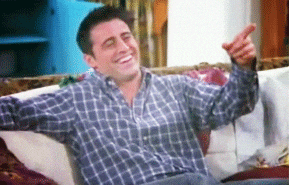 Nominativ i akuzativ su potpuno identični osim u muškom rodu.
Dakle, uključite mozak samo ako je muški rod u pitanju i der pretvorite u den.
Ako koristite ein/kein ili bilo koji prisvojni član (mein, dein, sein, ihr, unser, euer, ihr) važi gore navedeno: sve je isto kao i u nominativu samo u akuzativu muškog zakačite –en.